PRESIDENT'S PAGE
Friends:
It has been more than nine months since I had the privilege of leading the great family that is the Government Services Union. It is my pleasure to submit my third report, as National President, in accordance with Government Services Union By-law 7, section 1.
Membership
At the beginning of July, we had 10,627 members. Of those, 8,353 are in employed at Public Services and Procurement Canada, 1,508 at Shared Services Canada and 766 at the Royal Canadian Mint.
Our growing number means that more and more members are seeking assistance from our Locals, and I am committed to ensure that our activists have the tools and knowledge they need to meet the demand.
National Council
National Council met for the first time in person since 2019 in Gatineau, Québec from April 26 to April 28, 2022, for its triennial retreat. The event was packed with insightful workshops and was the perfect occasion for members of the Council to get to know each other.
National Council has had many changes in the past three months as we said farewell to three outstanding members: Shanny Doucet—RVP for New Brunswick & PEI, Jeannette Fillion—RVP for the Royal Canadian Mint and Michèle Parent—RVP for Western Quebec stepped down from their roles. I want to thank all three for their dedication over the past years and welcome Mike LeBlanc (RVP NB&PEI), Jeff Tessier (RCM) and Sébastien Sinclair (Western Quebec) to the GSU National Council.
Consultations
Consultations with the various employers continue. Below is a summary of the various consultations I attended for the period covered by this report:
Shared Services (SSC)
National Health and Safety Policy Committee (NHSPC)
Internal Branch Labour-Management Consultation Committee (IBLMCC)
Human Resources Union Management Consultation Committee (HRUMCC)
National Labour Management Consultation Committee (NLMCC)
Public Services and Procurement Canada (PSPC)
National Health and Safety Policy Committee (NHSPC)
Labour Management Consultative Committee (LMCC) with Pay Administration Integrated Branches
Real Property Management Consultation Committee (RPMCC)
Pay Administration Branch Labour Management Consultative Committee (LMCC)
Treasury Board of Canada Secretariat
Technical Sub-committee (Phoenix)
Executive Level Phoenix Union Management Consultation Committee
Next Gen
Public Service Alliance of Canada
National Board of Directors
PSAC Holdings Board
Roles and Responsibilities and Structure Committee
Ad-hoc Sub-Committee of the NBoD on Unallocated Members
Key recurring points for the Treasury Board departments is the return to work at the office. Both PSPC and SSC are committed to a hybrid work model from home and from the office wherever possible. In both cases they have not defined the meaning of a hybrid work model.
In our consultation with TBS, the Phoenix Pay System is front and center. We are advocating for more resources. The current staffing levels do not meet the demand, and that is unsustainable for our members. The well-being of our members is a priority for the GSU, and the current workload and pressures that are being put on our members employed in pay administration is an ongoing concern.
GSU also strongly opposes the current method of recovery of overpayments. Members with overpayments dating back to 2006 are required to repay amounts while the explanation of the overpayments is not being clearly identified.
A call to solidarity, our members at the Royal Canadian Mint Production sites in Winnipeg and Ottawa are in the midst of collective bargaining. The bargaining team has the GSU's full support, and we are optimistic that a fair deal will be achieved. Just around the corner, our members from the Winnipeg Protective Services Group will be commencing their collective bargaining process.
PSAC 2022 National Convention May 26, 2022 to June 3, 2022
The PSAC National Convention was held virtually from May 26, 2022 to June 3, 2022. Over five hundred delegates participated in this event. Although a virtual convention for such a large number of delegates is not ideal, most of the business was completed during the session. I am extremely proud of the professionalism demonstrated by the GSU delegates. We showed once again that GSU is a leader in the PSAC.
GSU Locals
In addition to the virtual AGMs, I attended since I got elected, I also had the opportunity to meet with some of our Locals' executives and join them for lunch or dinner. This meeting format proved to be very productive. The exchanges with local executive officers, away from an AGM setting, allowed for candid discussions that proved to be beneficial to all involved.
Below, is a list of AGMs I attended:
| | | |
| --- | --- | --- |
| Date | Local | Area |
| April 20 | 10161 | Montreal |
| April 25 | 80052 | Halifax |
| May 3 | 10060 | Matane |
| May 5 | 10011 | Québec |
| June 7 | 40007 | Saskatchewan |
| June 28 | 60018 | Shediac |
We also held a general meeting on June 8, 2022, for Local 60009 in Moncton,
New-Brunswick, where a full executive was elected.
The next table lists all the locals' executives I had the opportunity to meet:
| | | |
| --- | --- | --- |
| Date | Local | Location |
| May 4 | 10011 | Mont-Joli – Maurice Lamontagne Institute |
| May 4 | 10060 | Matane |
| May 5 | 10011 | Québec Check Production Centre |
| June 28 | 60011 | Miramichi |
| June 29 | 60018 | Shediac |
| June 29 | 60009 | Moncton |
| June 30 | 90031 | Charlottetown |
| July 12 | 20001 | Victoria – Graving Docks |
| July 13 | 20008 | Vancouver |
Priorities
I continue to be 100% committed to the priorities set by convention in October 2021 and the promises I made to the delegates.
I believe that it's important to meet and have informal discussions, in person. I have started those conversations by meeting some of the executives and will continue to do so, until I have met with all Locals. As mentioned above, these types of meetings with the Local executives allow for a two-way communication and truly helps me grasp the current issues faced by the Locals and the membership in the various regions.
The GSU was at the forefront of representing our membership on the outset of the GoC vaccination mandate. Our National Council met on numerous occasions and in solidarity, we stood with our members and filed grievances on behalf of our those who were put on Leave Without Pay (LWOP).
Recently, GSU became active on social media with its own Instagram account. You can follow us here: https://www.instagram.com/gsu_ssg/.We are seeking your help to feed our account, so send us your pictures of union events you attended or union activities you participated in!
We are working tirelessly on strategies to help us recruit leaders for today and tomorrow's GSU.
Upcoming Events
For the first time since 2019, GSU will be holding its Local Presidents' Conference. This event will take place in Toronto at the end of September. Finally, at the end of November, we will have a Young Workers Conference, this time in Ottawa.
Conclusion
In closing, I wish to thank the GSU National Council and our Local Representatives, from across the country for their support, advice, and guidance over the past year.
I would like to end this report by acknowledging the GSU Staff who each day work diligently to serve our members and activists. I commend you for your professionalism and dedication.
Thank you from the bottom of my heart
Respectfully submitted,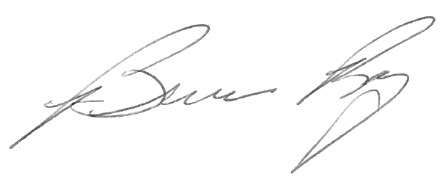 Bruce Roy, National President
Government Services Union