PRESIDENT'S PAGE
April 30th, 2022
Friends, Sisters and Brothers:
It has been more than six months since I had the privilege of leading the great family that is the Government Services Union. It is my pleasure to submit my second report, as National President, in accordance with Government Services Union By-law 7, section 1.
National Council
National Council meet for the first time since 2019 in Gatineau, Québec from April 26 to April 28, 2022, for its triennial retreat. The event was packed with insightful workshops and was the perfect occasion for members of the Council to get to know each other.
National Council also welcomed two new members of the GSU National Council brothers Mike Leblanc, RVP NB – PEI and Jeff Tessier, RVP RCM.
Congratulations are also in order for brother Michel Maheux, former GSU Regional Vice- President, who retired from PSPC in March 2022 and to brother Bob Cameron, former GSU National Vice-President who retired in January of 2022.
Consultations
Consultations with the various employers continue, and I am pleased to say that GSU has regained its leadership role withing SSC.
Annual General Meetings
Between January and March, I also had the opportunity to attend virtually some Local AGMs. Here's the list of the AGMs I attended:
30401 Calgary
30001 Edmonton
70020 Ottawa
90011 St.John's
40007 Saskatchewan
70013 Ottawa
20008 Vancouver
50002 Winnipeg
20001 Victoria
70024 Mint Ottawa
70055 Ottawa
60011 Miramichi
70019 Ottawa
Priorities
I continue to be 100% committed to the priorities set by convention in October 2021 and the promises I made to the delegates.
Upcoming Events
I will be attending the virtual PSAC Convention at the end of May/beginning of June. For the first time since 2019, GSU will also be holding its Local Presidents' Conference. This event will take place in Toronto. Finally, at the end of November, we will have a Young Workers Conference, this time in Ottawa.
Conclusion
I conclude this second report by thanking all GSU activists for their dedication to our members. GSU could not exist without your daily support, and I sincerely appreciate it.
I would also like to take a moment to recognize the work of our National Vice Presidents with whom I have had the opportunity to strategize about the future of GSU. You are a strong team and seeing your passion only motivates me to go even further.
Respectfully submitted,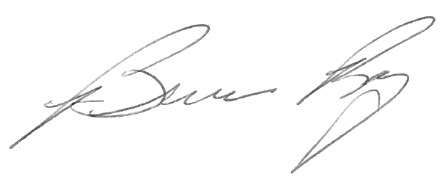 Bruce Roy, National President
Government Services Union